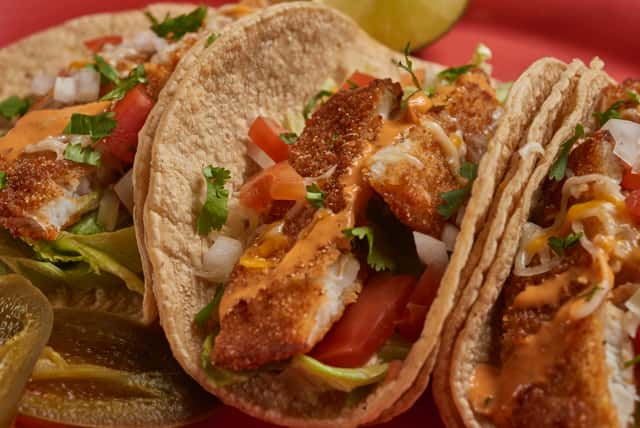 About Us
Las Cazuelas, is a restaurant that began located in a Detroit BP gas station providing fresh, flavorful flare for people on the road. We have now grown into multiple locations for your service. Driving along the stretch of Michigan Ave & Livernois Ave, the eye is caught by a colorful sign on the side of a building, reading "Las Cazuelas Grill".
The fact that the building houses a BP gas station gives it a little extra intrigue. It's always a treat when something pops up in an unexpected location. And that's certainly the story at the little Mexican restaurant named for the traditional terra-cotta dish in which food is cooked in Hispanic kitchens.
You might not expect to find fresh, flavorful food in a restaurant sharing space with a gas station, but that's where Maria Cristina Aldana prepares her burritos, quesadillas, tacos, and nachos for the increasing number of people willing to give her a try. And they are rewarded with fresh cooked Mexican dishes served by cheerful and friendly proprietor Maria Aldana, who've made the corner into a bright little outpost of Mexican flavor.
Order at the counter and one of them will put together the requested dish, with fillings of steak, chicken or ground beef, garnishing it with toppings that include three house salsas, shredded cheese, tomatoes, onions and more- all obviously fresh guacamole is properly chunky and delicious, better, in fact than what I've had in much fancier restaurants. It's a notable bargain. Because the restaurant opens at 6:00 am, early diners may have breakfast burritos filled with such choices as chorizo and eggs, ham and eggs or vegetables, or a breakfast combo of two burritos, a potato cake, and some tropical juice.
The story began in 2009 when the chain sandwich shop that had been at the address closed, leaving the corner, with its handful of tables and seats at a counter in the window, available.
The moral of the story, of the course, is an old one. Don't judge a book by its cover.